1- Patients who have not been able to conceive naturally after at least one year of trying. The one year period often applies to women who are younger than 35 years of age. When the female patient is over 35 years of age, the waiting period is usually advised not to exceed 6 months. After 35 years of age, female fertility declines rather rapidly, therefore, patients are often advised not to wait or spend time with low-success procedures such as timed intercourse or IUI treatments. The following graphic shows the approximate number of follicles in a woman's ovaries based on age: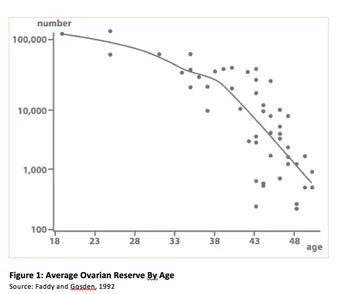 The highest number of follicles in a woman's ovary is approximately 6 to 7 million at four months of gestation! That means a woman's ovarian reserve is already formed before she is even born! By the time a girl is born, she will have lost almost 70% of the follicles in her ovaries and will be left with approximately 2 million follicles. Most of these follicles are further destined to die before a girl even reaches puberty. While we don't understand why there is such a high rate of wastage in the number of follicles, we know that by the time a girl hits 18 years of age, she will only have about 100,000 follicles. The rate of decline continues all through her life, but the decline becomes very steep around 33/34 years of age. As the number of follicles decline, the quality of the remaining follicles also becomes a concern due to oocyte aging. As the ovarian reserves do not replenish or renew themselves, follicles in the ovaries age with the biological age of the patient.
2- Patients who have been through non-invasive fertility treatments and obtained a negative result. Non-invasive treatments such as clomifene citrate cycles, timed intercourse or IUI cycles are often appealing to the young patients as they are not as invasive as other fertility treatments and also cost less. Patients usually like to explore the simpler options when it comes to fertility treatments before undergoing more sophisticated treatments, and that is the right attitude. This is especially true for couples in their 20s. If infertility tests do not point to an obvious problem and patients are still considered to be young in reproductive age, simpler treatments are recommended. IVF Treatment usually comes after simpler methods are not successful. Patients who have been through a number of cycles with clomifene citrate, timed intercourse and/or IUI start seeking treatments that will offer them a higher chance of success. By the time simpler treatments have been attempted, patients who are not lucky enough to achieve a pregnancy will likely reach a point where they either don't want to or can't afford to lose more time.
3- Patients with known male factor infertility due to low sperm count, making natural conception very difficult to achieve. The World Health Organization has established certain sperm parameters below which natural conception is considered to be unlikely. These numbers are not established randomly. They are estimated based on our existing knowledge of minimum sperm parameters that allow for a pregnancy without the need for fertility treatments. While all it takes is only one sperm cell to fertilize an egg and create a viable pregnancy, the difficult journey in the female reproductive tract requires a large number of sperm cells to allow at least one cell to reach the final destination! When the sperm count is too low to allow for a natural conception, a technology called intra-cytoplasmic sperm injection (ICSI) is used. ICSI is a procedure where the embryologist processes the sperm sample and hand-selects the most suitable sperm cell in order to manually inject inside the egg in a laboratory environment. This manual form of fertilization by-passes all the natural obstacles. Previously, before the invention of ICSI, the eggs collected from the female patient were placed in a dish with the sperm cells were also placed. Being in the same dish, the sperm cell's travel distance would be largely minimized and fertilization would be enabled. This is called conventional IVF. However, conventional IVF still has a chance element while ICSI doesn't let chance be at play. When performing ICSI, we can work with a very small number of sperm cells.
4- Women with ovulation problems due to hormonal imbalance, Polycystic ovarian syndrome (PCO or PCOS) and other ovulatory problems. When there are no ovulatory problems, the follicles grow large enough to allow ovulation to take place. Once ovulation occurs, the egg becomes fertilizable as it starts its journey into the fallopian tube. When there is an ovulatory problem, the follicles don't grow large enough to enable the egg in its journey to the tubes, and fertilization cannot take place. This doesn't mean that there is a problem with the patient's ovarian reserves, but rather, there is a problem in maturation of the egg to reach fertilization potential. It is quite possible to induce ovulation in these groups of women using assisted reproductive services. If you suffer from PCO or PCOS, please refer to our blog article "PCOS, Infertility and IVF Treatment" for more information on management of PCOS and what to expect during IVF treatment.
5- Women with blocked fallopian tubes, who cannot achieve pregnancy through natural conception due to the blockage. Normally, once ovulation takes place, the ovulated egg moves into the fallopian tube where it meets the sperm cell for fertilization. When tubes are damaged or when they are removed for any reason, the ovulated egg cannot meet the sperm cell. In an IVF treatment, the female patient undergoes a medication phase where her ovaries are stimulated to release multiple follicles. Before these follicles reach ovulation to release the egg, they are collected in a procedure called OPU (oocyte pick-up). Once the eggs are removed from the ovaries, they are fertilized with the sperm sample manually via ICSI procedure mentioned above. This way, by removing the eggs from the ovaries, the journey into the fallopian tubes would be by-passed and the problem would be avoided.
The Process of IVF and ICSI at North Cyprus IVF Center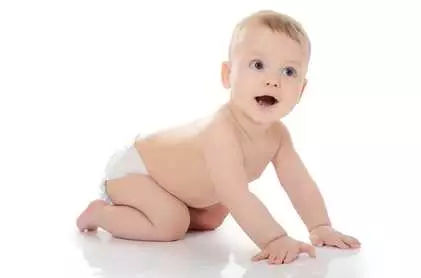 In Vitro Fertilization refers to fertilization that takes place outside female body, i.e., laboratory conditions. This requires the IVF specialist to implement a special treatment protocol customized to each patient. A customized treatment protocol is the key to success in any IVF treatment. A customized treatment program takes into consideration a number of parameters including:
Your age
Your reproductive history
Your treatment history (if any)
Infertility screening
Diagnostic Imaging
Advanced testing if there is a history of failed treatments and/or recurrent miscarriages
Once a customized treatment protocol has been established, the next step would be the medication phase. Your medication regimen and the precise medication doses are adjusted according to the parameters above. The medication phase of your treatment can last anywhere from 15 days to 75 days depending on menstrual cycle behavior, ovarian assessment and sperm parameters. At the end of the medication phase is the actual IVF treatment where the female patient undergoes a procedure called OPU (oocyte pick-up). At this point, the male patient provides his sperm sample via masturbation* after 2 to 5 days of abstinence.
Once the eggs and sperm sample have been collected, they are manually combined together with the ICSI procedure. ICSI (Intra-Cytoplasmic Sperm Injection) is a method where our embryologist at North Cyprus IVF Center hand selects the "best performing" sperm cells under the microscope based on their movements (motility) and appearance (morphology). Once the best sperm cells are selected individually, they are used to inject directly into the collected oocytes (eggs) for fertilization to occur. That way, instead of placing eggs and sperm cells in a dish, waiting for fertilization to occur on their own, the embryologist can directly place the sperm cell into the egg cell, facilitating penetration into the egg, and therefore, obtaining fertilization. ICSI has dramatically reduced IVF failures due to sperm related problems.
During the ICSI procedure, the mature egg is held with a specialized pipette and a very delicate, sharp, and hollow needle is used to immobilize and pick up the pre-selected sperm. cell This needle is then carefully inserted through the shell of the egg and into the cytoplasm. Once the sperm is left inside the cytoplasm, the manual fertilization procedure has been started, and now it's time to let nature take its course and fertilization to complete. After the ICSI procedure, the embryologist waits for approximately 24 hours before the fertilization check. At the time of fertilization check, the embryologist observes the embryos whether they have one or two nuclei. If fertilization has been successful, the newly formed embryo should have two pronuclei, suggesting that both the egg and sperm DNA are contained within.
At North Cyprus IVF Centre, ICSI is offered as a standard procedure during all types of IVF treatments free of charge. It is a method that helps keep our success rates high and this is exactly why it has become an integral part of our IVF treatments.
* The sperm sample should be provided with 2 to 5 days of abstinence unless otherwise specified. Abstinence periods less than 2 days or more than 5 days can negatively affect the sperm parameters. Some patients think that longer abstinence periods can offer an added benefit but this is NOT the case. Abstinence means no ejaculation at all. Therefore, sexual intercourse, oral sex and masturbation are not allowed during this time. If there are no sperm cells in the ejaculate or if the patient has a difficult time ejaculating due to stress, the sperm sample may also be obtained via surgical sperm extraction methods such as PESA, TESA, TESE or Micro-TESE.
The following infographic summarizes the stages of IVF treatment as discussed above: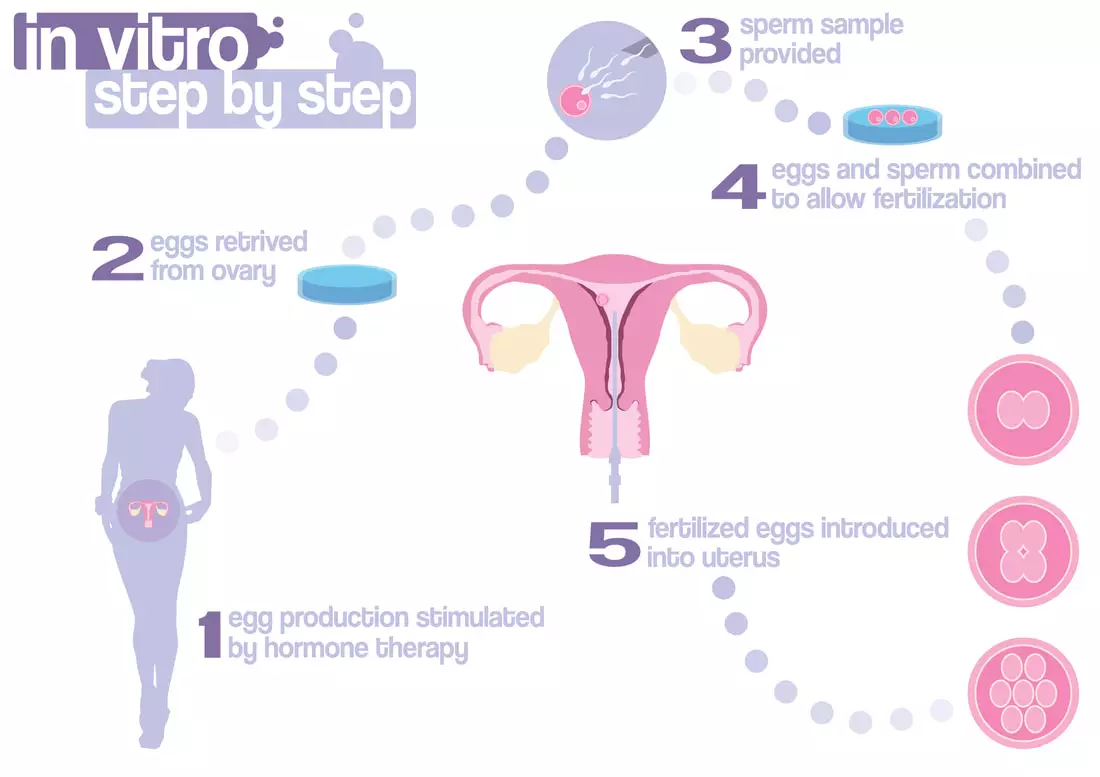 Step 1: Medication phase in order to stimulate the ovaries to release an optimal number and quality of eggs.
Step 2: OPU procedure (oocyte pick-up) where the eggs are retrieved from the ovaries and prepared for fertilization in a process called denudation. Denudation is a process where the egg cell is cleaned from the surrounding cells and structures as a preparation for ICSI.
Step 3: Sperm sample is obtained from the male partner either via masturbation or surgical sperm extraction.
Step 4: Eggs and sperm are manually combined together via ICSI procedure.
Step 5: The fertilized eggs are incubated for a few days until they reach the ideal stage of embryonic development before being introduced into the uterus in a procedure called embryo transfer.
Step 1: Initial Testing, Assessment and the Medication Usage
The most crucial part of an IVF treatment is the part where you go through initial testing and gather the necessary information before Dr. Savas and his team at North Cyprus IVF Center can prepare a customized treatment protocol for your cycle. On our website, we have tried to provide as much information as we possibly can regarding all aspects of your treatment. However, please keep in mind that when it comes to IVF treatments, a single prescription doesn't fit all and sometimes the information you find on the website is too general since it would be impossible to provide information tailored to each patient. This is why in some parts of our website we will mention a procedure or a test without going into much detail in order not to confuse people but such information would be available to prospective parents during one on one communication. For a general guide on infertility testing and assessment, please see our "infertility testing" section. Keep in mind that the infertility testing stage is a customizable process where each patient is assessed in her own biological realities, history of treatments (if applicable), history of miscarriages (if applicable) as well as any genetic factors that might be preventing the couple from achieving or maintaining a successful pregnancy. Even though we try to provide you with a general guide, it is important to know that each patient is unique and one prescription will not fit all.
Once the testing stage is completed and all the necessary information has been gathered, an assessment will be made to determine the right type of treatment and the specific dose of medication to be used during this treatment. If you are not sure about the type of treatment that would be suitable for you, please refer to the page on our website where we discuss the criteria involved in choosing the right treatment. Once this decision has been made, based on the relevant information, we will be able to prescribe your medication and prepare your customized treatment protocol. We are able to send medication to EU countries from Cyprus, including the UK. Medication prices in Cyprus are much more affordable compared to other EU states and we are able to purchase them directly from the supplier, therefore, it is possible to save a few hundred Euros on medication prices when you purchase them through our agent in Cyprus. Your patient coordinator can provide more information about this in due time.
The initial testing and assessment processes mentioned above will prepare your for the first part of your actual IVF treatment: Using hormone medication in order to stimulate the ovaries to release an optimal number and quality of oocytes. This is also called controlled ovarian hyperstimulation, because the ovaries are being stimulated more than they usually are in a natural menstrual cycle to obtain multiple eggs. During this period, the male partner may also be asked to use medication, depending on his sperm parameters. For more information about the types of medication used and how they are administered, please visit our IVF medication page.
Given that the large majority of our patients come from abroad, we organize our treatments in a way to allow some flexibility in monitoring the progress of how you are responding to the medication. In order to limit your travel time, we offer you the option of having your ultrasound monitoring scans locally with your own physician or a local scanning service, as long as we receive the results within 24 hours. Ultrasound scans are rather very standard which means we are equally happy if you have the scans with us or with your local doctor. What we would like to see is how you are responding to the medication and how your ovarian follicles are developing. As long as we have this information from your local scan place, you do not need to travel to Cyprus for them. We also have a few scan places we can recommend all over the world, so if you are not sure how to go about your local scans, please do not hesitate to ask us. You can also find more information on our local consultants page.
The monitoring will be done via a minimum of two trans-vaginal ultrasound scans in order to observe the number of follicles in each ovary. The purpose of IVF medication is to obtain multiple good quality eggs. The scans will monitor how your ovaries are responding to medication by counting the number of follicles developing in each ovary. The scans will also allow us to modify your treatment protocol if we see that your ovaries are responding differently from what has originally been anticipated. Even though this is rare since medication protocols are tailored to each patient, sometimes lower or higher responses are observed and these scans help us modify our medication regimen accordingly.
Towards the end of your medication phase, you will need to arrive in Cyprus for finalization of your treatment. You are likely to be asked to arrive in Cyprus around day 12 of your menstrual period and stay for 6 to 9 days, depending on your egg and embryo development. If you would like to stay with us for the entire treatment and not worry about local scans, staying for 20 days in total is sufficient.
Step 2: Egg Retrieval (Oocyte Pick-up)
For this part of your treatment, you are required to be in Cyprus. Once the eggs are developed through the IVF medication protocol (this is also called controlled ovarian hyperstimulation), they become ready to be collected via a minor surgical procedure which uses ultrasound imaging to guide a hollow needle through the pelvic cavity into the ovaries to collect the follicles released during the medication phase. Sedation and local anesthesia are provided to remove any discomfort that you might experience during this procedure. The eggs are removed from the ovaries using the hollow needle, which is called follicular aspiration.
Given that the egg retrieval procedure normally uses sedation, patients are expected to arrive to this procedure after a fasting period which starts at midnight before the day of the procedure. This means no food or drinks for approximately 8 to 10 hours before the oocyte pick-up. This includes water. It is also not a good idea to consume alcohol before the day of your egg retrieval as alcohol is also a CNS depressant and shouldn't be mixed with sedatives/anesthetics.
Step 3: Obtaining the Sperm Sample
On the very same day of your egg collection, the male partner's semen sample is obtained through manual stimulation (masturbation). Please keep in mind that a sperm sample will have the most optimal parameters when obtained after 2 to 5 days of abstinence. Therefore, it is important that the male partner does not ejaculate between 2 to 5 days before providing his sperm sample. If, for any reason, the male partner is unable to provide a sperm sample on the day of egg retrieval, a surgical sperm extraction method* can be used to obtain sperm cells from within the testes. This is often done for patients with obstructive azoospermia, patients who have undergone vasectomy, or patients who are too stressed to provide a sample (though the latter is not our preference as it would mean operating on a patient without a medical requirement). If the male partner cannot be present during the IVF cycle, it is also possible to come to our IVF clinic in advance and freeze the sperm sample to be used later when egg retrieval is performed. This is sometimes preferred by patients who have very hectic schedules and both partners cannot take time off work or other commitments at the same time.
* It should be noted that sperm samples obtained through surgical sperm extraction methods tend to be less mature compared to the fully mature sperm cells in the ejaculate. Lower maturity also implies lower fertilization capability for the sperm cells, which is something to be kept in mind when undergoing surgical sperm extraction.
After the sperm has been obtained and processed, the next step will be fertilization, which is the process of introducing sperm to the oocyte in order to create embryos. For male patients who have problems with their sperm morphology, we recommend using the MicroFluidic sperm separation chip, which can successfully separate out majority of the sperm cells with DNA fragmentation problems. High levels of morphological abnormalities in the sperm sample tend to be associated with DNA fragmentation and DNA related problems. MicroFluidic chip can select the sperm cells which do not have high degrees of DNA fragmentation, therefore, increasing the rates of fertilization and therefore, embryo formation in men with sperm morphology issues. We have had quite a large number of patients achieve success with their treatment using the MicroFluidic chip where their previous IVF cycles didn't result in any viable embryos due to sperm related problems.
Step 4: Fertilizing eggs with sperm
We use ICSI (Intracytoplasmic sperm injection) for fertilization of eggs with the sperm sample. In this procedure, the mature egg is held with a specialized pipette and a very delicate, sharp, and hollow needle is used to immobilize and pick up a good quality sperm. This needle is then carefully inserted through the shell of the egg and into the cytoplasm of the egg. Once the sperm has been released into the cytoplasm, the needle is carefully removed. This procedure is different from standard IVF, where sperm and egg cells are placed in a dish to let fertilization occur naturally. The ICSI procedure is done with a micromanipulator where the whole process can be watched and recorded if necessary on a large TV screen.
Once the eggs have been fertilized, they are placed in an incubator which creates an ideal environment for them to grow and develop. The embryologist checks the embryos 24 hours after the ICSI procedure to see how many of the eggs have been successfully fertilized. This is evident by the number of pronuclei in each cell. Presence of two genetic material suggests successful fertilization, indicated by the letters 2PN (2 pronuclei).
Embryos are left in the incubator to develop into viable embryos before the embryo transfer procedure. Some embryo transfers take place with 3 day old embryos (cleavage stage embryos) while others will take place with 5 day old embryos (blastocyst embryos). The choice is made depending on the number and quality of the embryos. When there are multiple good quality embryos that come from young prospective parents, day 3 embryos can be used with great success rates. If embryo quality is of concern and/or the patients may have had previous failures with day 3 embryos, then using a different strategy may be useful.
It may be important to keep in mind that there is often a trade-off between using day 3 versus day 5 embryos. Day 5 embryos are more developed and often have higher success rates. However, some of the embryos that would have survived in the womb may not develop into the day 5 blastocyst stage outside of the womb. Therefore, transferring on day 3 would mean having more embryos to transfer and possibly to freeze. Transferring blastocysts would mean having a lower number of embryos to choose from and possibly having no embryos to freeze for a possible future cycle. The result varies greatly among patients, therefore, this decision can be made together when we get to that point.
Step 5: Embryo Transfer
Embryo transfer is a procedure where the matured embryos are transferred into the uterus in order to generate pregnancy. There are a number of considerations for the embryo transfer procedure. One of these considerations is the actual day of embryo transfer. Embryos are usually transferred either on day 3 (cleavage stage) or on day 5 (blastocyst stage). Both embryo transfer days have their advantages and the decision is often made based on the number of embryos you have, development pattern of the embryos and the type of treatment you are receiving. A woman's uterus (and more precisely, the endometrium) is most receptive between days 17 through 21 of the menstrual cycle. Therefore, the embryo transfer will need to take place within this period of endometrial receptivity in order to maximize your chances of success with IVF treatment at North Cyprus IVF Center.
A second topic of discussion is the number of embryos to be transferred. The higher the number of embryos transferred, the higher the chance of success. However, the likelihood of multiple pregnancy also increases with multiple embryos transferred. This is also a decision that can be made by observing the number and development pattern of your embryos. If you have very high quality blastocyst embryos (often referred to as day 5 embryos since embryos reach the "blastocyst" stage on day 5 after fertilization), then transferring 2 embryos will be optimal to offer you a high chance of success without dramatically increasing the risk of a multiple pregnancy. If having cleavage stage embryos transferred (often referred to as day 3 embryos since embryos will reach the 8-cell cleavage stage on day 3 after fertilization), then transferring 3 embryos will offer you the maximum chance of success. However, three embryos would also mean an increased likelihood of multiple pregnancy.
The actual embryo transfer process involves a speculum which is inserted into the vagina to expose the cervix. The embryos destined for the embryo transfer are first suspended in a special medium fluid and gently placed through a catheter into the womb. This process is guided by ultrasound and you can also see the embryos being transferred into the uterus on the screen. This procedure is a very delicate one, but is painless. Therefore, you are not sedated during the embryo transfer procedure.
12 days after your embryo transfer (this is most likely after you have returned back to your country), you will be required to take a special blood test called a beta-hCG test in order to detect pregnancy in blood. Home pregnancy tests are not as accurate as the beta-hCG testing, therefore, your home pregnancy test is likely to show a negative pregnancy result until pregnancy can be detected in urine, which is much later than detection in blood. Upon your return home, it will be a good idea to book your appointment for the beta-hCG testing since you will be notified of the precise date in advance.
The hormone human chorionic gonadotropin (simply referred to as hCG) is a hormone which is produced during pregnancy. This specific hormone is released by the cells that form the placenta, which nourishes the embryo after it has attached to the uterine wall. A negative hCG result is indicated by a beta hCG test of lower than 5 mIU/mL, which means that there is no pregnancy. However, tests performed too early in a pregnancy, before there is a significant rise in the hCG level may give a false-negative result. A positive hCG means that a woman is likely pregnant. However, interpreting the test result may not be a very straight forward task. If the test result is too close to the cut-off point of 5 mIU/mL, it may be difficult to tell the patient whether they are pregnant or not. In these instances, the test can be repeated in 48 hours for a more precise conclusion.
What to Expect from IVF and ICSI Treatment at North Cyprus IVF Centre
One of the most frequently asked questions about IVF treatment is the success rate. Success with any fertility treatment depends on a number of factors. While our doctors and embryologists at North Cyprus IVF center are equipped with latest technology and expertise, success mainly depends on the following factors:
Ages of both patients.
Ovarian function of the female patient, which is identified through hormone testing and an ultrasound scan (please see our infertility testing section for more information).
Semen analysis of the male patient including parameters like sperm count, motility, morphology, pH and round cell count.
Uterine conditions of the female patient
Immune-related assessment of the female patient
As well as other considerations for patients with repeated IVF failures and recurrent miscarriages.
Based on the above information, an effective assessment cane be made. The purpose of a custom prepared treatment program is to make sure that we can offer the most optimal form of treatment for each and every patient based on their own infertility assessment. You should keep in mind that success will depend largely on how many good quality embryos we will be able to obtain at the end of the procedure. Anything that will contribute to obtaining good quality embryos will be considered a factor contributing to IVF success. These include the ovarian reserves and egg quality, sperm parameters, the medication protocol followed during IVF treatment, eating habits and the experience of the IVF clinic. For age based success rates, please visit our "Success Rates" page.
IVF over 40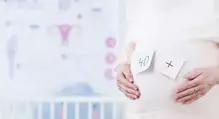 One of the main factors that will determine a patient's success likelihood is age. Patients in more advanced age brackets will have a lower likelihood of success with IVF treatments compared to younger patients. After a certain age, even if there still remains a certain amount of reserve in the ovaries, due to aging of the oocytes (eggs), these eggs are not likely to contribute to a successful pregnancy. This is one of the reasons why success with IVF treatment declines rapidly after 40 years of age. Similarly, miscarriage rates are also very high in this age bracket. If the female patient is over 40 years of age, treatments such as "IVF with Cytoplasmic Transfer" can be recommended as well as a "Tandem IVF Cycle". For treatment options aimed at maximizing chances of success for women over 40 at North Cyprus IVF Center, please visit our IVF over 40 page.
One other alternative to consider in 40+ age brackets is "Embryo Banking". Embryo banking refers to undergoing a number of IVF cycles with one embryo transfer scheduled at the end of the final cycle. That way, we are able to combine a number of embryos together from a number of IVF cycles and select the highest quality embryos for transfer, improving chances of IVF success. You can find more information about this option on our "Embryo Banking" blog post.
You may also benefit from reading about our new ovarian PRP application. Ovarian PRP application is a procedure where the patient's own activated growth factors are injected into the ovaries to stimulate the existing stem cell population into oogenesis and new oocyte production. For more information about this new and exciting IVF technology at North Cyprus IVF Center, please visit our PRP Treatment page.
Cost of IVF Treatment at North Cyprus IVF Centre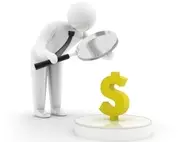 So how much does IVF treatment cost at North Cyprus IVF Center? The cost of IVF-ICSI treatment at North Cyprus IVF Centre is 3,000 Euros. This is inclusive of all the medical procedures carried out at our clinic, your consultations in Cyprus and all ground transfers between hotel/airport and our clinic. However, the cost of treatment does not include your initial tests, your local doctor visits, your medication expenses, your travel costs or your hotel accommodation. The cost of your initial testing and scans should not exceed 300-400 Euros when done privately. If these tests have been done recently, then we may not need to repeat them.
We also require that you have your infectious disease screening in Cyprus at our own lab as a safety measure, in order to avoid contamination risks of blood-borne diseases. The cost of infectious disease screening is 200 Euros for both partners. This is done to protect all our patients from potential risks of cross-contamination of their samples and embryos.
Medication costs are relatively high in Europe and the UK. However, the precise cost of your medication will depend on the dose of medication that will be administered. If you are willing to have your entire treatment in Cyprus, we can get the medication at much lower costs and you could save up to 400/500 Euros if you purchase them here. If not, the cost of medication will vary between 700-1500 depending on dosage and your country.
Traveling abroad for IVF treatments can be stressful. We are here to make sure that every step of your treatment is well-organized and well monitored so that you spend a minimum amount of time in Cyprus, have a short holiday and go home with your baby! For any questions that may have remained unanswered, please check our Frequently Asked Questions.
At North Cyprus IVF, we guarantee high quality treatment with maximum service quality standards at an affordable low cost. Our reduced costs are a direct result of the volume of patients we serve and the high-tech equipment we use which substantially reduce human mistakes and allow us to be cost efficient. We are here for you at every step of the way. For more information about receiving fertility treatments at North Cyprus IVF, please send us a message using the contact form to your right.
---